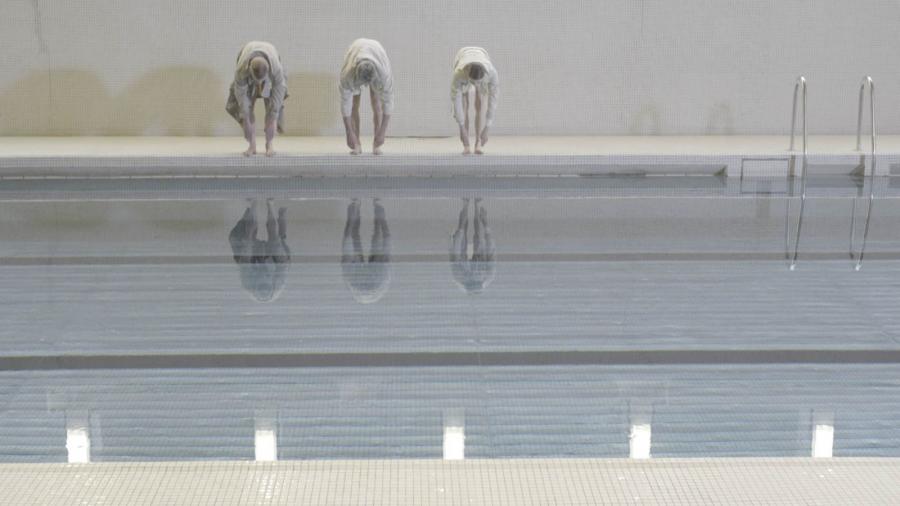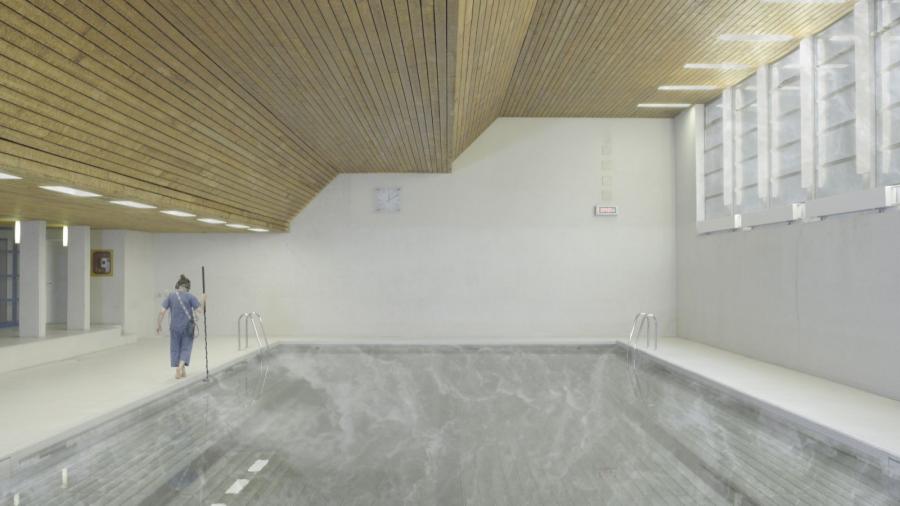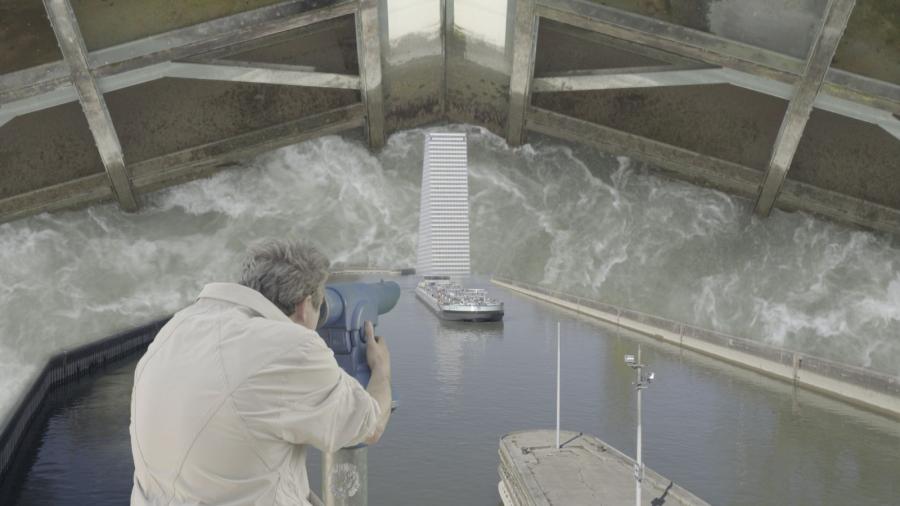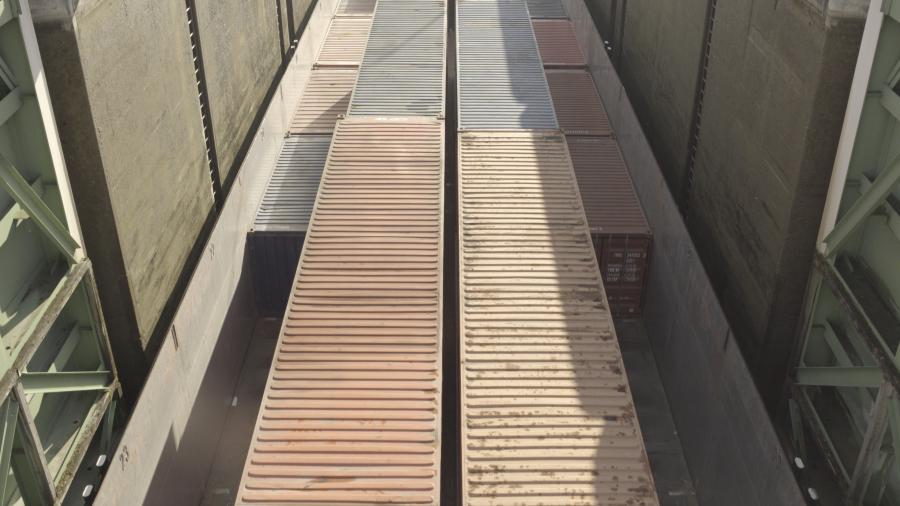 DREAM
Video, 04'05'', 2016
EN / DE
In Dream, the artist Anuk Miladinović collages and cross-fades sequences of video material that shows cultural uses of water:
a swimming pool in which people draw their paths in clear water or a watergate filled with filthy water and ships that float through and disappear again. Water is reminiscent of a clean sport or wellness center as well as a polluted, global transport route with almost endless container ships.
The film does not follow a clear narration. Unlogical or unrealistic connections revert to a different dream world in which real conditions reflect the subconscious.
Tina Sauerländer
Cast
Jörg Besser
Daniel Door
Heidi Feldmann
Bernhard Gilgen
Linnéa Schwarz
Director of Photography
Gaffer
Fabio Tozzo
Sound
Jari Antti
Costume
Assistant Director
Framing
Ruth Herzing
Makeup
Linnéa Schwarz
Assistant Camera
Simon Fürstenberger
Assistant Costume
Nora Petersen
Trainee
Serdil Aydemir